Anonymous asked: I noticed a shift in the audio and impact of the film after the alien was released. Was there any issues you came across towards the end? or was it a conscious decision to hold back on the sound and cut the take off scene short?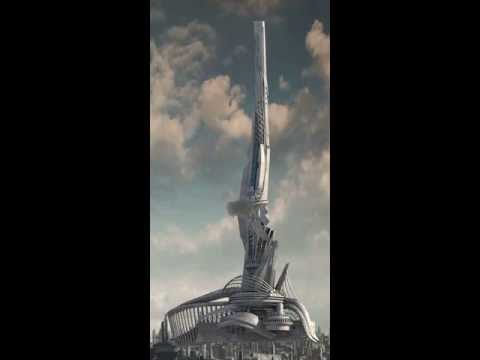 R'ha short movie won "Best Effects" at the LaSciFi... →
Thanks for that! :)
Anonymous asked: Hi Kaleb, my name's Daniel Perea. I'm a screenwriting student at Emerson College. I saw your short, and I was honestly stunned. It's the kind of stuff that I wish I saw more of in theaters. My friends and I are trying to make a science fiction short, and I guess I just wanted to pick your brain. What's the first step to approaching something like this? How much of it was...
jace-hall-show asked: What inspired you to make the short? Where in essence did the idea come from?
Anonymous asked: The images in your R´ha short movie remind me a lot of the worlds in the comic books by Enki Bilal. Do you know his work and if so, was that an influence (to say the least)?
seaheroe asked: How big was the project in data?
Anonymous asked: Can I ask what sort of budget did you eventually have? I found this film through Stumble with the title ''The short movie that will make Hollywood sick'' and I think it is absolutely accurate. Btw-can't wait for the feature length and more from you in the future!
Anonymous asked: Hi Kaleb! First off, tremendous work. As a film student in the US I was super impressed by the incredible amount of hard work you put into the project and your dedication. You've inspired me to push myself in my own work. If you would care to answer, I'd be curious how the second city shot of the large tower crumbling was put together. You've touched on how you modeled the...
Anonymous asked: Hey Kaleb, I just wanted to start by saying you are a fantastic artist! I saw your stuff on deviantart and I'm blown away! I wanted to ask you for some advice to an aspiring 3d artist, in terms of focus and maybe some materials hints? Anything at all would be appreciated and thank you so much for sharing your art with everyone!
Anonymous asked: Did you play starcraft while making this short film? If so, did that impede your time?
R'ha
——(This is the closest to a script I got. In the final production things still changed a little, but this is the dialogue used in the short.)—— —-SCENE1—- Black screen C180-RG: My name is C180-RG. Aekon close up. Dark, he tries to look what´s behind him, it´s C180-RG C: I am the only chance that you are given  in order to cease your arrest. Answer my...
tari101190 asked: Yes you're praised for the animation, but I am very impressed with the script and directing too if that was also you. Very intelligent and well thought out. The whole one-step-ahead "Intimidate-Motivate-Demorilize-Motivate-Falsely Inform-Motivate-Release-Track" scheme was brilliant. I did think it was odd he could just unplug and escape so easily. But I soon realized you obviously...
hashmukh asked: Hey Kaleb, love R'ha, fricking amazing! Im currently doing my dissertation for my final year of university. My paper is on the transformation on visual effects, through the past 50 years, and to where it is now. How what once started as a practice where only people with high budgets could create such work, to how now independent artists can now create such work themselves. You are a great...
letsmaketheworldscream asked: Kaleb, I absolutely loved the film! What you're doing, your ideas and the way you're going about getting them into the public eye are so reminiscent of a young Neill Blomkamp! His short film, 'Alive In Joburg', went onto become 'District 9'. so I can't wait to see what 'R'ha' is going to become! I'm an aspiring producer and screenwriter (and...
R`ha
I´m designing a lot of machines and creatures that I can not publish right now, but please note that this project is moving on very rapidly. 
Anonymous asked: anything new from la pitch
Anonymous asked: The alien character animation is beautiful, very subtle. Is there any element of mocap /puppetry input or is it entirely hand keyframe?
letsmaketheworldscream asked: that is to say, I read in your FAQ's that you worked on the short for a solid 7 months. Did it ever become daunting and, have you any advice for people who are trying to achieve similar goals as yours (in terms of sticking at it)?
blakeowlthetowel asked: Hey man I'm showing a bunch of short films at my school for my senior project next week. Would it be cool if I played R'ha? I loved it and wanted to show it at my "film festival." It's a non-profit event.
9 tags
I created a R´ha F.A.Q. :) →
So much response!
Hi everyone, I really can´t find the time to answer all the questions, but most of it is asked multiple times, so I recommend you check kaleblechowski.tumblr.com/FAQ Stay tuned :) All the best, Kaleb
Anonymous asked: Hello. I'm 20 and I'm reconsidering the areas of studies that I've been pursuing over the past three years of my life. I've always loved art and design but have been too afraid to pursue a career in either field. Tell me, did you ever have doubts about your future? Were you always certain that you wanted to be an artist?
micahepstein asked: Kaleb, I really love just about everything you've put out and was wondering what formal training/education you had to make such awesome stuff, additionally, I was wondering how you started animating and the like (programs, classes, drawings, etc.) Thanks and think your stuff is sweet
Anonymous asked: i hope to ask you some questions before you get to famous to answer any :( . you say this was created in your first year of studying film/animation stuff. does this mean its your 1st year getting professional education? what came before that? were you already doing animation and 3d art? thank you so much for your time. you've got a bright future ahead, i hope to catch up soon one day! and...
15 tags
28 tags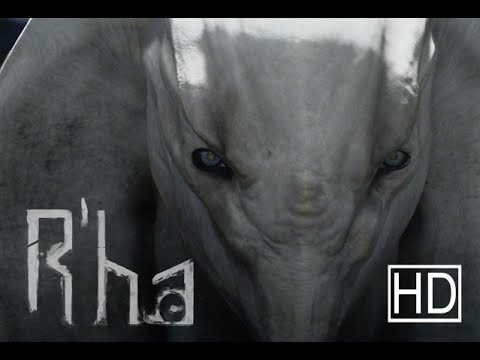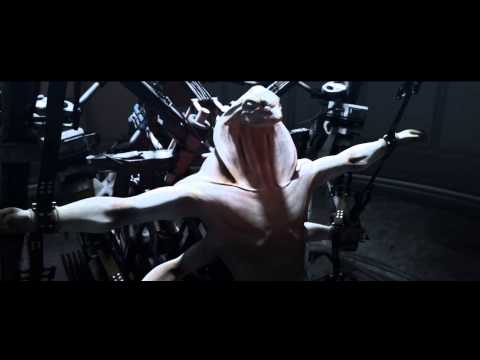 27 tags
Rha coming this Wednesday 9th of January! Like and... →
29 tags
22 tags
24 tags
Last Scene
Animating… Shot1 done. Shot2 done. Shot3 done. Shot4 done. Shot5 done. Shot6 done. (3:35 am) Shot7 done. Shot8 done. Shot9 done.
It´s been a while
I am sorry that I had to delay the official release of "R´ha" due to my wonderful wedding :) I´m already back at work so the project will be finished in the next ten days. Stay tuned!
Dialogue
I edited the dialogue spoken by Dave Masterson. Can´t wait to put it into the movie! Kaleb
R´ha on Facebook →
Come visit the R´ha promotion page! :) If you would like to support me, please share and post the media and banners from that page.
21 tags
29 tags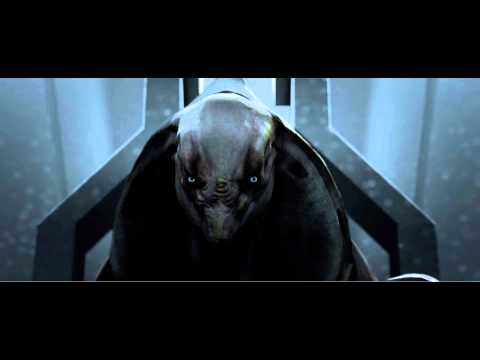 Anonymous asked: Hi Kaleb - great work on the zealot costume. How did you make the mask/what materials did you use? I like the glowing eyes effect, but I'm also wondering how you see out of it? The level of detail is really impressive.
20 tags
15 tags
stewclyde asked: Hey Kaleb -- I love your work on the hydralisk. Question -- how are you able to get such fine detail in paper mache? Do you mind if I ask how you make your paper mache and how you get such good, curvy detail? When I do paper mache, it's hard to get much detail! :/ Thanks!
30 tags
26 tags